Beauty and Wellness Expo for Thursday, March 23, 2017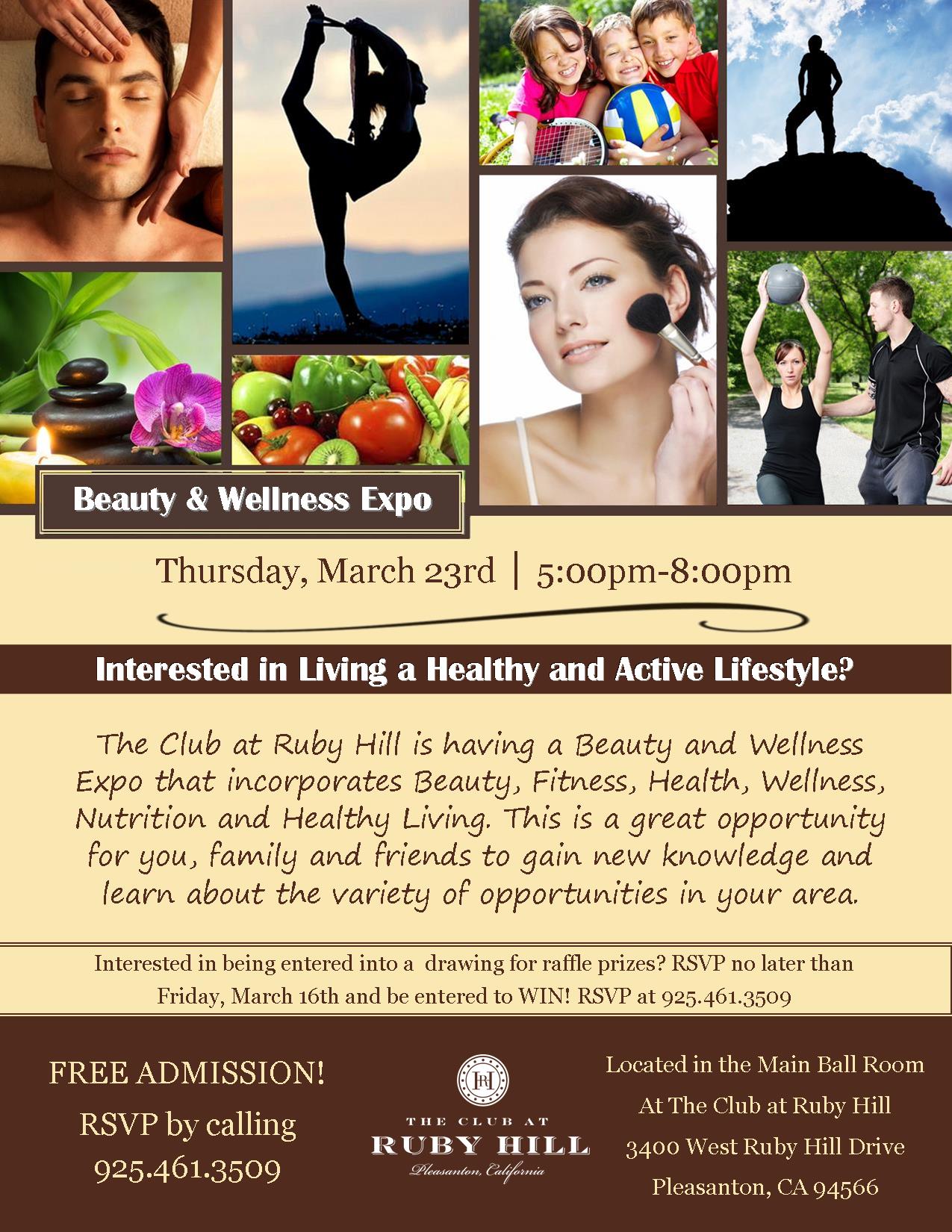 The Club at Ruby Hill is having a Beauty and Wellness Expo that incorporates Beauty, Fitness, Health, Wellness, Nutrition and Healthy Living. This is a great opportunity for you, family and friends to gain new knowledge and learn about the variety of opportunities in your area.
Interested in being entered into a drawing for raffle prizes? RSVP no later than March 20th and be entered to WIN! RSVP at 925.461.3509
Located in the Main Ball Room
FREE ADMISSION!