Holiday Sip & Shop for Monday, December 4, 2017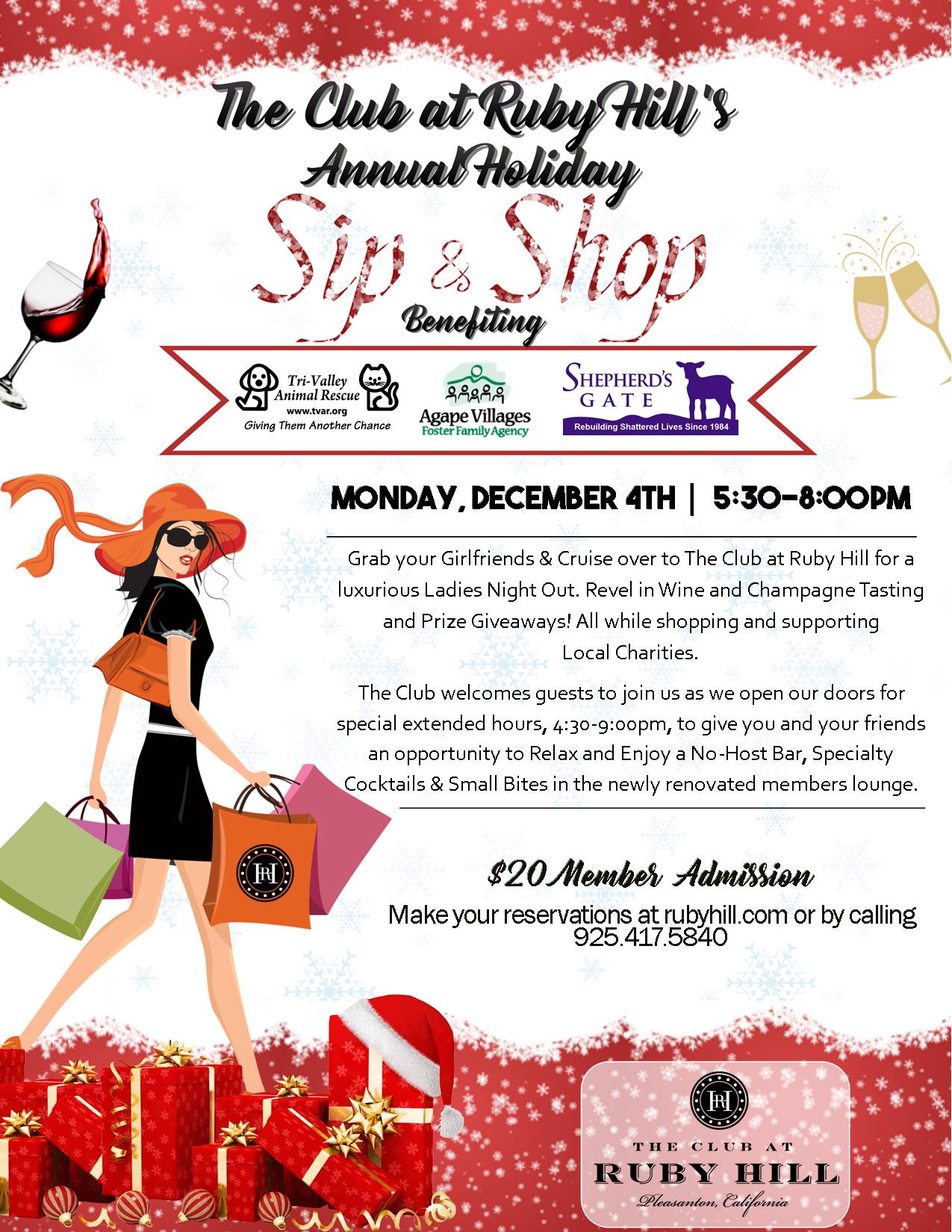 Our Biggest Event of The Year! Invite your friends, family and coworkers to this incredible Sip & Shop benefiting local charities Shepherd's Gate, Tri-Valley Animal Shelter and Agape Villages Foster Family Agency.
Member Admission $20, reservations made within 72 hours of the event will result in a $10 surcharge.
Enjoy a free glass of champagne upon arrival and take some time to shop around the different booths. This is a great time to get some holiday shopping done or just splurge a little for yourself. With over 30 vendors there is sure to be something for everyone!