Hocus Pocus Movie Night for Thursday, October 12, 2017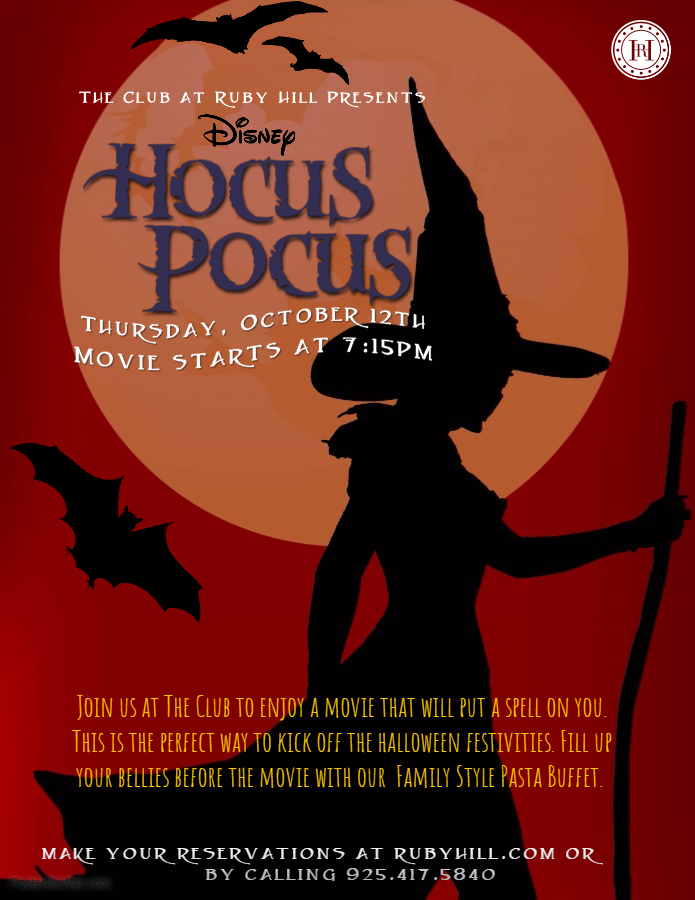 Come on down and enjoy a movie at The Club. Celebrating the excitement for Halloween we will have the movie Hocus Pocus for the little ones to enjoy. Pack up some blankets and enjoy the film on the big screen! Bring the family and indulge in our family pasta night, let the kids watch the movie and join us for a drink in the reserve!
$19++ for admission. Includes popcorn, softdrinks and a movie.
$25++ for Pasta Buffet and the movie!