Mixology Night 2017 for Wednesday, November 15, 2017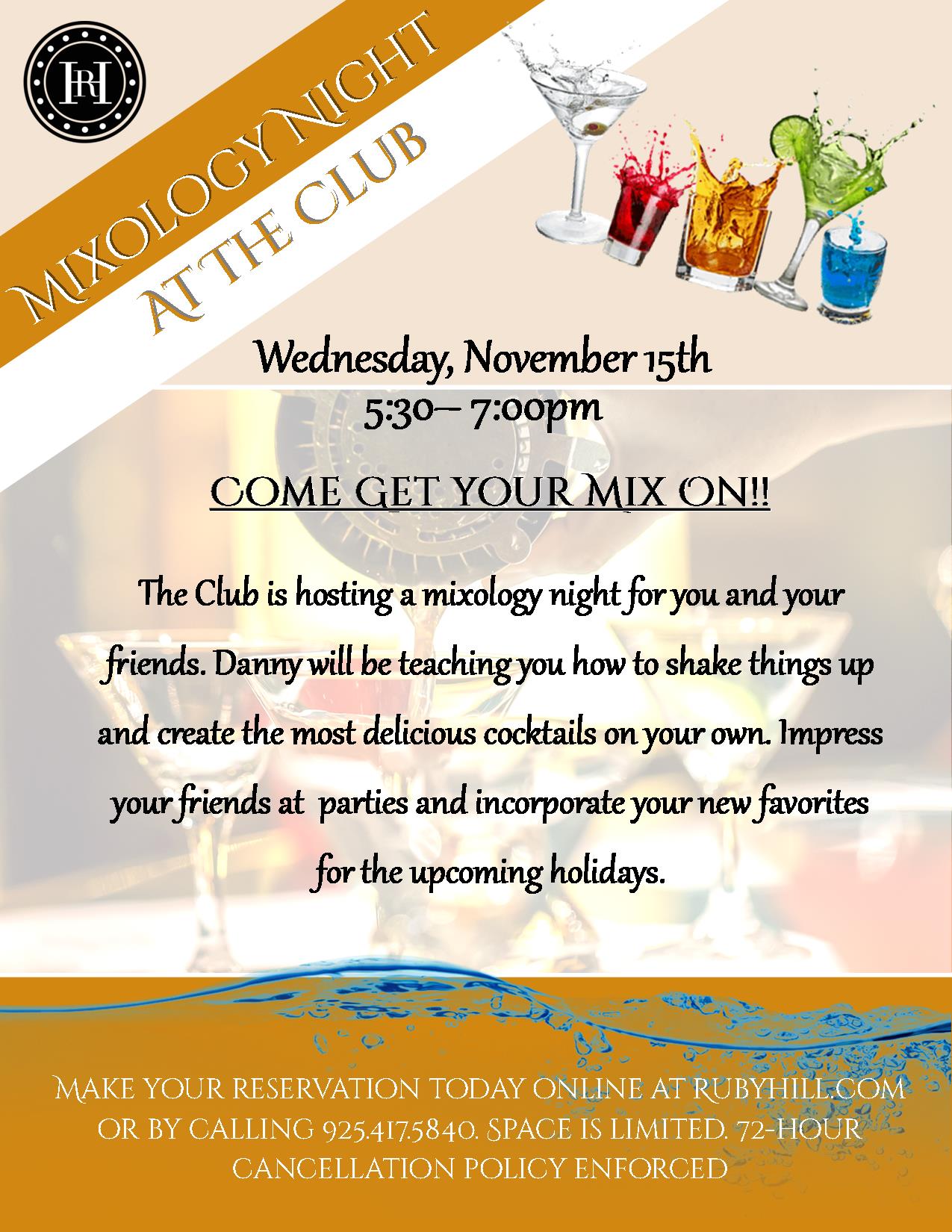 Mix it up a bit at The Club! Join us for a night of fun and learn how to make some holiday drinks that you will want to make and impress your friends!
$15++ per person
Cancellation policy is strictly enforced. Reservations made within 72 hours of the event will result in a $10 surcharge.