Renovation Update 11/13/2015
Friday, November 13, 2015 in Renovation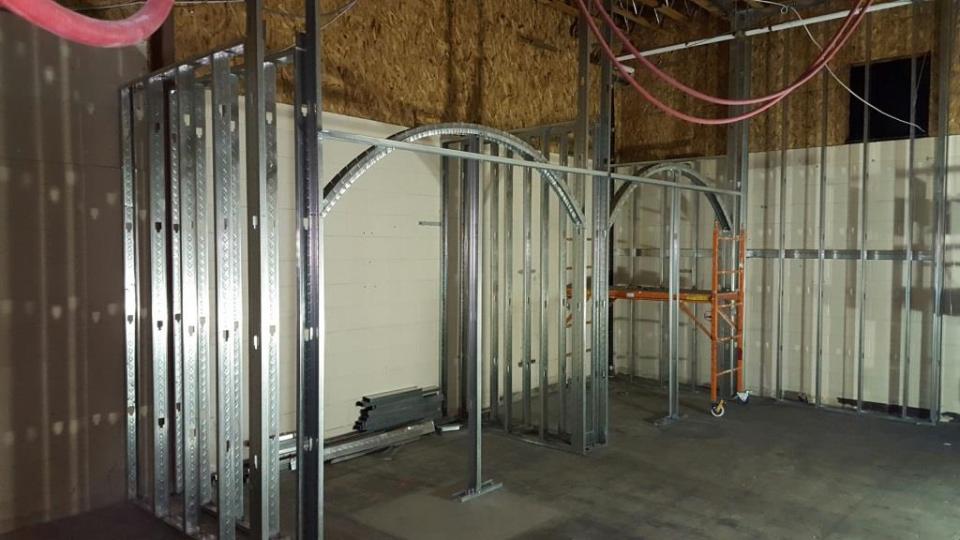 As the work continues to progress on the transformation of the new dining space, you can begin to see the shape of specific areas starting to unfold. The Cellar is beginning to receive its framing to create the space for the booths, open floor seating and the private wine room.
This entirely new area of your clubhouse will be accessed through the member entrance that is being constructed on the south side of the clubhouse. You can see the doorway taking shape from the exterior of the building when you are walking down the path towards the bocce courts.
Be sure and take a look at the Renovation Photos located in the Album Pages of the new website.
We will be scheduling hard hat tours in the next couple of weeks so be on the lookout for the Evites to attend and get an inside look at your dedicated dining space.
The project is still on schedule to have a grand opening celebration at the end of January.