Transformation Update - The Club at Ruby Hill 01/29/16
Friday, January 29, 2016 in Renovation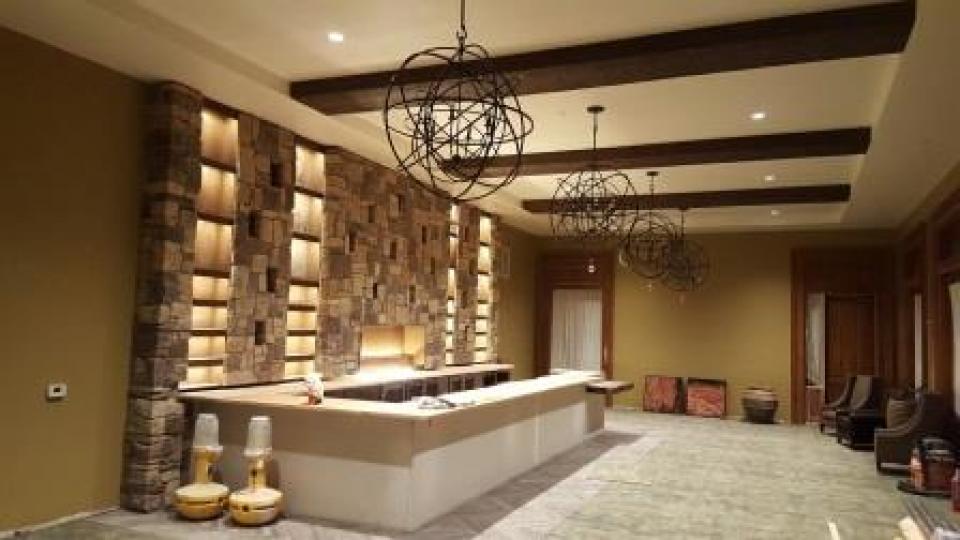 If you haven't been on one of our Member Tours through the transformation areas of your Club, you are going to be excited to see some of the most recent pictures of the work that's continuing to progress. If you would like schedule a private tour and catch a glimpse of the incredible transformation that's taking place right here at The Club at Ruby Hill, we would love to let you take a peek behind the curtains and see what everyone is excited about. Just call the Receptionist to schedule or if you are at the club for dinner, Myself, Marc Valone, Eileen Nichols or any of the staff would love to take you behind the scenes for a glimpse of the most amazing new space that you will soon be able to enjoy with your family and friends.
Here's a few things that you'll see unfolding since the last set of pictures were loading into the album. The bar has been completed with the stunning stoned back bar, carpet has been installed, lighting is going up and furniture is starting to be delivered. The transformation process is also taking place outdoors with the expansion of the bocce patio and the construction of the new members entrance on the south side of the clubhouse.
The most amazing transformation of your Club is taking place and is heading down the final stretch of work to take place. We are still looking at the second week of March for a Grand Re-Opening! The entire team here at The Club at Ruby Hill is getting so excited and we hope that you are too! Be sure and check out the entire photo album.
Look forward to seeing everyone at your Club soon.
Mike Rood - General Manager
The Club at Ruby Hill