Transformation Update - The Club at Ruby Hill 02/17/16
Wednesday, February 17, 2016 in Renovation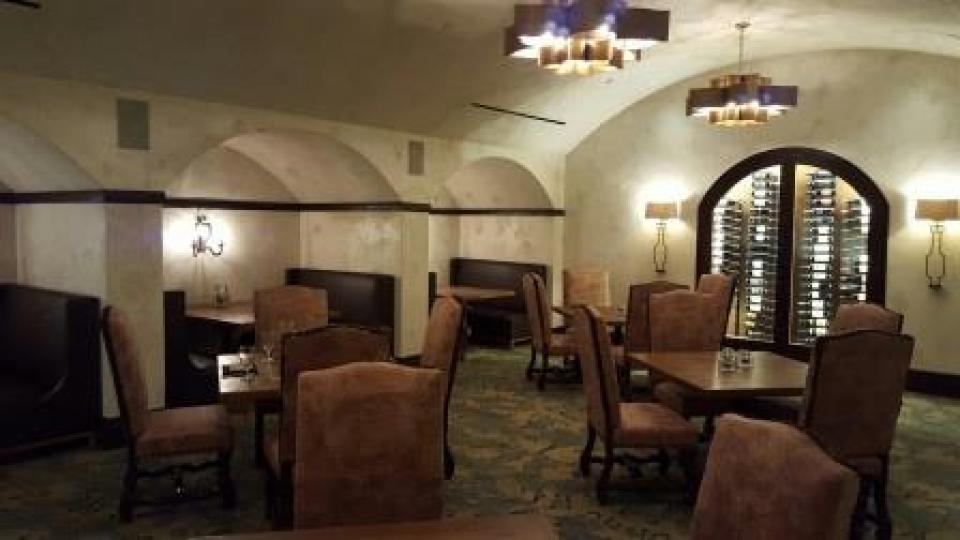 As we head down the home stretch of the transformation process of your Club, we're excited to share some of the final steps that are unfolding in the project. I would encourage everyone to take a look at the Renovation Photo Album that's on the Ruby Hill website. (http://www.rubyhill.com/photo-albums) There's some really nice images that shows the progress being made. Always remember that if you'd like a sneak peak of the transformation that's taking place, any of the staff would love to take you on a behind the scene's tour.
Here are something fun things to point out this week: the outdoor Bocce Patio expansion is just about complete. The new fire pit is installed and the new furniture is being set up. In the newly expanded space known as The Cellar, the final touches are being completed on the furniture, the doorways and the sound system. In The Reserve (which was the space previously used as the old Member's Lounge), the bar equipment is being installed, the TV's are being hooked up and the finishing touches on all the detail work is underway. The New Member Entrance on the south side of the clubhouse is looking better and better every day. The new doors are installed and the new columns with the arbor have been put in place. We will be working on the sidewalk and entry area to the New Member Entrance over the next couple of weeks. Everyone may have also noticed the extensive work being complete in the front of the clubhouse and in the parking lot. We are expecting all of the outdoor work related to Accessibility and ADA compliancy to be completed by the end of next week.
We're excited to let everyone know that we are still looking at a middle of March Grand Re-Opening of your dedicated member dining experience. We think you will amazed at not only the new space but also the menus, the wine, beer and cocktail experiences, combined with staff members that have been working hard to have the knowledge and training to provide only the highest level of service for our Members and Guests.
Please continue to look for more information about the completion of the project and the Grand Re-Opening in the month of March!
Michael L. Rood – General Manager
The Club at Ruby Hill